Popular products
Popular products category description
Crispy Honey-Chipotle Chicken Crispers®
Crispy Honey-Chipotle style served with sweet corn onthe cob, homestyle fries and extra serving ofHoney-Chipotle dipping sauce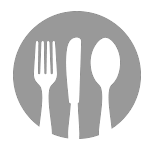 Classic Nachos
Topped with melted 3-cheese blend, jalapeños, mashed black beans, queso and a hint of seasoned beef. Served with house-made pico de gallo and sour cream
Only

RM27.95

Chicken

RM28.95

Beef

RM37.95

Combo

RM33.95
Oldtimer
A Chili's classic - improved! Made with a hand-seasonedbeef patty seared to perfection. Topped with pickles,leaf lettuce, tomato, red onions & mustard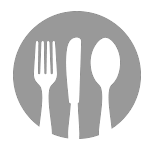 Cajun Pasta
Penne pasta smothered in Alfredo sauce with a hint of Cajun spice. Topped with your choice of protein, shredded Parmesan cheese, diced tomatoes & cilantro.
Chicken

RM27.95

Beef

RM31.95

Prawns

RM32.95
Classic Beef Bacon Burger
Topped with beef bacon, aged cheddar cheese, pickles,leaf lettuce, tomato, red onions & mayo
Signature Wings
Chicken drummettes hand-tossed in your choice of sauce. Served with fresh celery sticks and dipping sauce. Choose from Classic BBQ, Buffalo wing or Honey-Chipotle sauce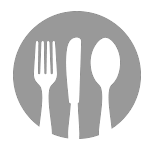 Quesadilla Explosion Salad
Grilled chicken breast with cheese, tomatoes, corn & black bean salsa, cilantro, crispy tortilla strips with Citrus-Balsamic Vinaigrette and a drizzle of Ancho-Ranch dressings. Served with cheese quesadillas.
Southwestern Quesadillas
Marinated chicken with grilled onions and Jack cheese in tortillas. Served with house-made pico de gallo and sour cream.
Chicken

RM27.95

Beef

RM36.95

Combo

RM34.95
Ultimate Dipper
We have combined five of our delicious appetizers to bring you the ultimate experience Chicken Crispers®, Signature Wings, Onion Rings, Southwestern Eggrolls and New Texas Cheese Poppers.Served with sixdifferent dipping sauces.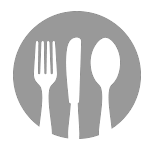 Santa Fe Chicken Salad
Grilled chile-rubbed chicken breast, house-made pico de gallo, fresh diced avocado, cilantro, crispy tortilla strips with house-made Ranch dressing & a drizzle of spicy Santa Fe sauce.