Popular products
Popular products category description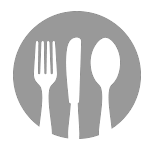 Fried Beef Noodles
Flat rice noodles in delicious eggy gravy with generous serving of beef slices. Topped with spring onions & ginger.
Fried Rice
Old style fried rice with herbed chicken, prawn crackers & julienned egg with sambal belacan on the side.
Hainanese Chicken Rice
Aromatic rice served with poached chicken & fried shredded ginger on bed of siew pak choy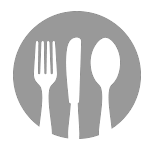 Singapore Fried Noodles
Fried rice noodles with shredded vegetables, prawns, chicken in tomato sauce.
Char Koay Teow
Flat rice noodles fried with shrimps, beansprouts & fresh cockles.
Cantonese Fried Noodles
Crispy yee mee noodles with chicken & seafood, in thick egg gravy.
Carbonara
Sinfully rich with beef bacon, fresh mushroom & garlic cream sauce. PLEASE CHOOSE PASTA.
Mamak Mee Goreng
Street styled fried noodles, laden with shrimps, chicken, tofu & fresh green vegetables.