Popular products
Popular products category description
R9. Crispy Fried Rice with Belacan
Stir-fried with homemade organic belacan sauce, long bean, tempeh, corn kernel and tofu, topped with crispy rice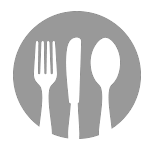 R1. Nasi Lemak
Malaysian's favourite meal comes with three different side dishes of sambal tofu, long bean in turmeric sauce and rendang potato, a palatable mix of herbs and spices made fresh from seasonal farm produces.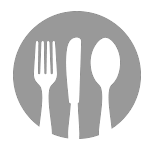 E3. Rojak
A must have dessert minus the guilt as our special rojak sauce is homemade of molasses with crushed peanuts, fresh lemongrass and bunga kantan. A local delight loaded with vitamins and minerals such as iron and calcium.
N4. Tomyam Fried Noodle
Sweet potato noodle cooked with homemade tom yam paste, rich in herbs and spices with lemony taste and mild in spices
N7. Curry Noodle
Our flavoursome curry, cooked using fresh herbs and spices with organic soy milk and virgin coconut oil- a healthier option in replace of conventional coconut milk.
N2. Zucchini Noodle
Gluten free, Gluten free! Strips of thinly cut zucchini topped with pumpkin, white fungus, seasonal vegetables and served with generous basil tahini sauce. A light and refreshing snack between meals for the health conscious you.
R7. Crispy Fried Rice
Stir-fried with long bean, tempeh, corn kernel and tofu, topped with crispy rice
N5. Aromatic Spicy Fried Noodle
Stir-fried sweet potato noodle with homemade spicy sauce served with tofu, cabbage and corn kernel