D'Tandoor Info
---
Delivery hours
Monday

12:00 - 14:30, 18:00 - 21:30

Tuesday

12:00 - 14:30, 18:00 - 21:30

Wednesday

12:00 - 14:30, 18:00 - 21:30

Thursday

12:00 - 14:30, 18:00 - 21:30

Friday

12:00 - 14:30, 18:00 - 21:30

Saturday

12:00 - 14:30, 18:00 - 21:30

Sunday

12:00 - 14:30, 18:00 - 21:30
Please note: the restaurant may be open before and after the foodpanda hours: 10:30 - 22:00
---
Delivery fee

From RM8.00

Delivery time

53min
---
About the restaurant
d'Tandoor also offers an extensive list of exotic Indian dishes ranging from starters, relishes, right down to main courses such as Mutton Rogan Josh, Chicken Tikka Masala, Prawn Vindaloo and Hydrabadhi Briyani. D'Tandoor also offer vegetarian dishes.
---
Payment types
Cash On Delivery

Online Payment

iPay88
---
Address
No. 7, Jalan SS 15/5A
,
Sunway - Subang Jaya - Puchong
,
47500
---
D'Tandoor – Indian restaurant in Sunway Subang Jaya, Puchong
Tandoor is a special clay oven which is used mostly in Asian countries for cooking. D'Tandoor is a Northern Indian restaurant located at Sunway Subang Jaya, Puchong that specializes in different kinds of Indian dishes cooked in this oven. Indian breads, meat items, fish etc. are prepared with special spices and ingredients resulting in delicious smoked delicacies. Apart from Tandoor dishes, this Indian restaurant also serves different curries, rice dishes, Indian dessert, beverages and vegetarian food. To enjoy the delicious food from D'Tandoor, all you got to do is open your browser or download foodpanda app and pick your favorite snacks, curry, rice or beverages and order them online. You can pay in cash when freshly prepared and delicious food gets delivered to your doorstep.
D'Tandoor – Indian food menu
Start your meal with delicious appetizers like Onion Bhaji (onion dipped in batter and deep fried), vegetable pakora, Samosas, Paneer Shaslik, Chooza Tikka or Shees Rampuri. From D'Tandoor menu you can order their specialty which includes Murg Mussalam Akhbari (chicken stuffed with specialty marinated minced mutton, egg etc.), Raan Sikandri, Nawabi mixed tandoor etc. Chicken dishes cooked in Tandoor can be enjoyed with rice dishes or Indian bread. Mutton dishes such as Keema mattar, Mutton Madrasi and Mutton Kofta are equally delicious. If you love seafood, you ought to try Prawn and fish dishes which taste just amazing. Looking for vegetarian restaurant? D'Tandoor has wide selection of vegetarian dishes prepared with chickpeas, mushroom, fresh vegetables, green peas and lots more. Order different rice dishes for lunch or dinner. Enjoy delicious Indian desserts after the meal which is amazingly delicious. Eating amazing food has never been this easy.
10% off!
Get 10% off your bill with D'Tandoor now!
* This deal will be added to the cart automatically, expires on Feb 29, 2016
d'tandoor Specialty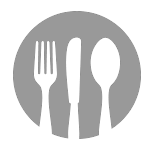 Murgh Mussalam Akhbari
Chicken stuffed with specialty marinated minced mutton, egg, basmathi rice and dry fruits. Please allow 1 hour preparation time.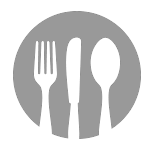 Raan Sikandri
Roasted to perfection, whole lamb leg marinated and cooked on a very slow fire. Truly a classic experience. 24-hour notice is required.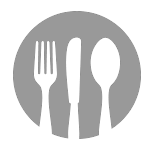 Nawabi Mixed Tandoor
Chef's recommendation of chicken, fish, prawns and sheesh kebab.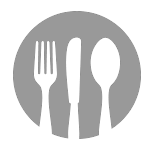 Maharaja Khanna
Shuruat
Entreé.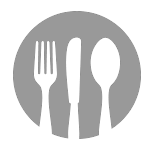 Onion Bhaji
Onion slices dipped in spicy batter and deep fried.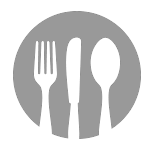 Vegetable Pakora
Mildly spiced vegetables dipped in gram flour and golden fried.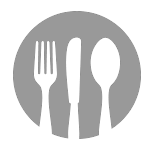 Samosas
Indian triangle vegetarian stuffed curry puff.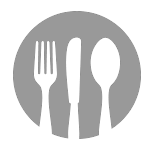 Sheesh Rampuri
Spicy minced lamb skewered and grilled in Tandoor.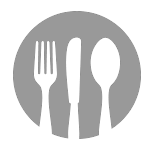 Chooza Tikka
Boneless spring chicken fillet marinated overnight and cooked in Tandoor.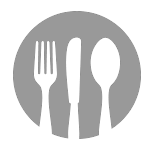 Paneer Shaslik
Homemade cubes of cottage cheese grilled with tomatoes, capsicums and onions.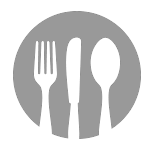 Paneer Shahi
Cubes of cottage cheese served in a creamt almond based curry.
Murgh
From poultry farm.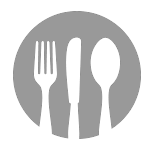 Butter Chicken Masala
Roasted boneless chicken cooked with fresh onions, tomatoes, fresh coriander and green spices.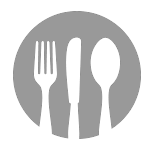 Chicken Mumtaz
Chicken cooked half "tandoor way", the other half finish the curry way. Popular known as butter chicken.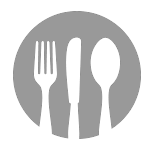 Chicken Jal Frezy
Boneless chicken cooked with capsicums, onions and tomatoes.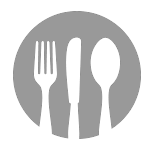 Chicken Badami Pasanda
Yoghurt base chicken curry with blended almond and garnished with green chillies and cordon of fresh cream.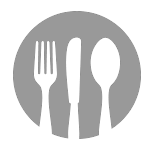 Chicken Madrasi
Spicy chicken curry with a gingerly zest and a touch of mint.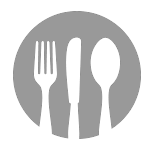 Chicken Kadai
An authentic dish, chicken cooked in garlic and very own homemade spices served in a wok.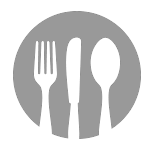 Chicken Korma
Chicken pieces in an almond base, creamy curry.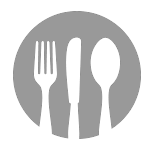 Chicken Fry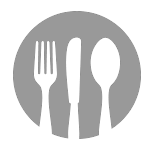 Omelette
Gosht
From the shepherd's meadow.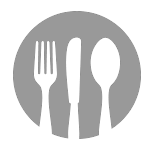 Mutton Kofta
Minced mutton shaped into Ping-pong balls, deep-fried and served in a special curry sauce.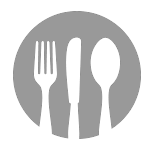 Mutton Madrasi
Spicy mutton curry with a gingerly zest and a touch of mint.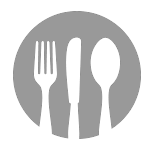 Mutton Rogan Josh
A delicious lamb curry cooked in yoghurt base with a touch of coriander.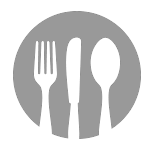 Mutton Badami Korma
A tempting boneless lamb with almond base curry.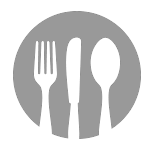 Gosht Sagwala
Lamb cooked with spinach with a variety of spices and topped with fresh cream.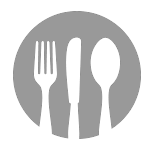 Keema Mattar
Minced mutton prepared with spices and fresh green peas.
The Beef Delights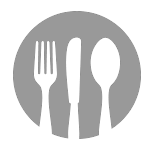 Beef Jal Frezy
Beef cooked with tomatoes, capsicums and sliced onions.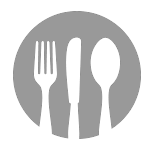 Beef Masala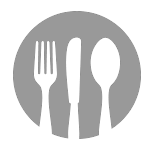 Mutton Varuval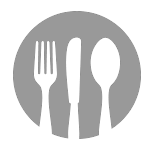 Korma Zafar Shahi
A king's favourite, known throughout India. Boneless, creamy beef curry.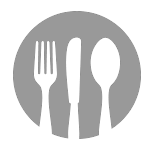 Beef Vindaloo
A typical Goanese style dish cooked in vinegar and whole spices.
Samundri Khazanah
Seafood.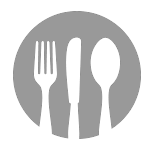 Prawn Kashmiri
Prawns cooked in sweetish gravy with cashew nuts.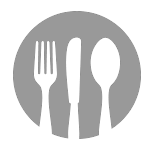 Prawn Madrasi
Spicy prawn dish cooked in minty and gingerly base curry.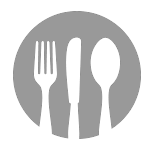 Prawn Masala
Prawns cooked in thick gravy.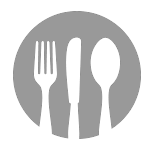 Prawn Vindaloo
A fiery preparation with vindaloo sauce.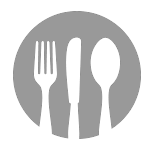 Masala Promfret
Fresh whole promfret superbly marinated with the chef's secret recipe.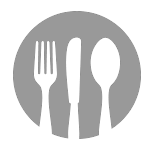 Fish Methi
Thick fish curry with spices and fenugreek leaves.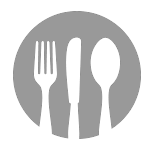 Fish Bengal Jal Toori
Fillet fish seasoned, marinated in chef's secret recipe and pan fried with curry leaves.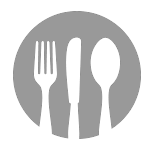 Fish Amritsari
A classic fish dish cooked in Punjabi manner.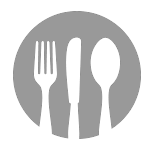 Fish Cutlet
The cutlets are prepared in authentic Indian manner.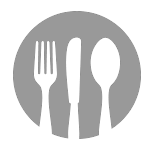 Siakap Sizzling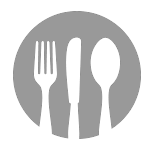 Seafood Platter
Tandoori Khazanah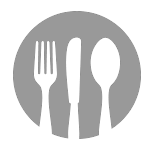 Tandoori Chicken
Tender chicken marinated in spiced yoghurt and cooked in tandoor oven.
Half Chicken (Sizzling)

Half Chicken (Normal)

Whole Chicken (Normal)

Whole Chicken (Sizzling)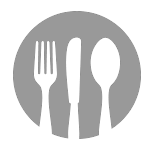 Fish Tikka
Cubes of fresh de-boned fish delicately seasoned and grilled in tandoor.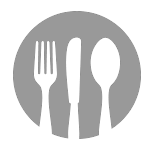 Promfret Tandoori Sizzler
Fresh pomfret marinated with herbs and spices first grilled and served in hot plate with special sauce.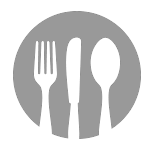 Tandoori Prawn Zarfrani
Rice Dishes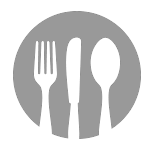 Hydrabhadi Briyani
An exotic dish from the princely house of Hyderabad, succulent pieces of mutton cooked with our special basmathi rice and spices.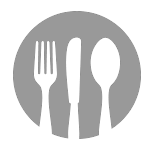 Mughlai Murgh Briyani
Chicken and fragrant pearl rice cooked and flavoured with Indian spices and herbs.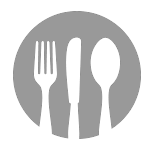 Briyani
Assortment of garden vegetable cooked with basmathi rice.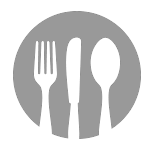 Nawrattan Pulao
Multi coloured rice pulao with cheese, cream, tomatoes, peas and nut. Nawrattan, the nine countries of the nine gems of the Emperor Akhbar, the mightiest of the Moguls.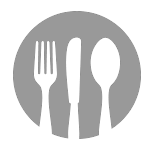 Kashmiri Pulao
Fluffy saffron rice with nuts and fruits.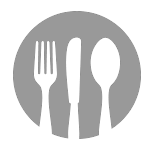 Plain Rice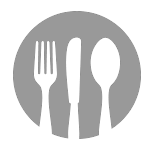 Jeera Pulao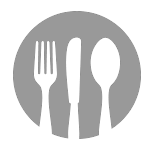 Mandy Rice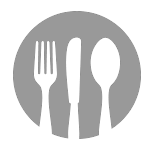 Fried Rice
Roti
Bread.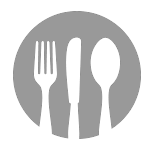 Butter Naan
Naan glazed with butter.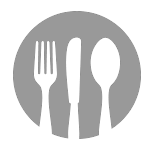 Cheese Naan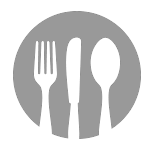 Garlic Naan
Naan topped with finely chopped garlic coriander leaves.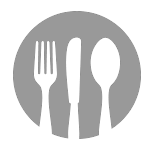 Kashmiri Naan
Naan with fruits.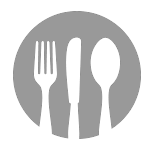 Keema Naan
Naan stuffed with spiced minced mutton.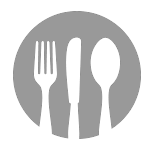 Maharaja Naan
Naan stuff with minced chicken and spices with sesame topping.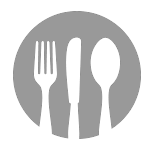 Naan
North Indian specialty bread made form dough of refined plain flour.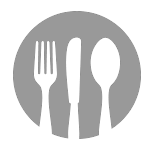 Tandoori Roti
Wholemeal flour bread.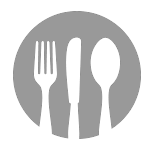 Paratha
Leavened whole wheat bread and multi layered.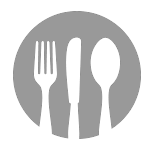 Puree
Birbal Ki Pasand
Vegetarian.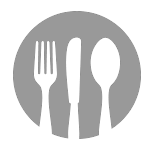 Nawrattan Korma
A mughlai preparation of an assortment of different vegetables.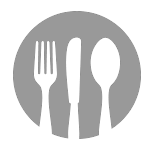 Malai Kofta
Vegetable minced balls, stuffed with cottage cheese, dry fruit served in a thick creamy sauce.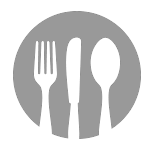 Vegetable Jal Frezy
Sautéed garden fresh vegetables, capsicums, onion and tomatoes.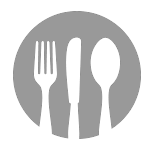 Channa Masala
Chick pea cooked with delicious Indian spices.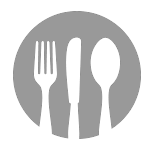 Shabnam Seloni
Mushrooms cooked in special gravy and garnished with cashew nuts and cream.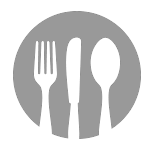 Aloo Gobi Punjabi
Cruncy cauliflower and potatoes cooked dry in spices.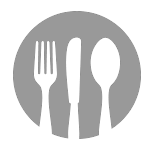 Palak Paneer
Homemade fresh cottage cheese cooked in thick gravy of velvety leaf spinach.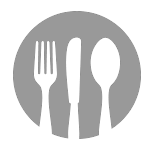 Bendi Masala
Lady's finger cooked dry with spices and garnished with yoghurt and tomatoes.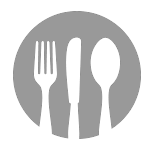 Brinjal Masala
Brinjal cooked in thick gravy.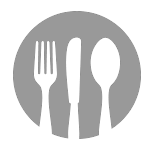 Mattar Paneer
Green peas cooked with our fresh homemade cheese and a host of spices served with creamy gravy.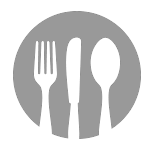 Dhall Tarkha
Butter fried lentils cooked with finely shredded garlic, cumin seeds, coriander and mashed with butter.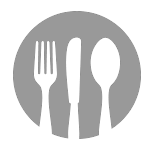 Dhall Maharani
Black dhall made the home cooked style.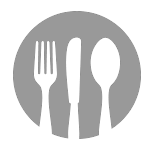 Aloo Masala Naan
Naan stuffed with spiced potatoes.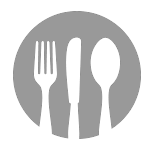 Paneer Pakora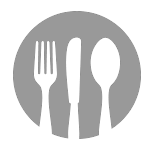 Mix Vege Sauteed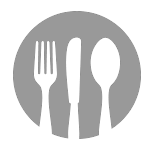 Aloo Mattar Masala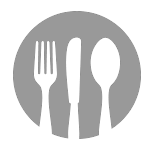 Mix Dhall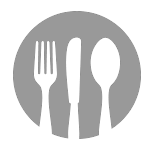 Mixed Salad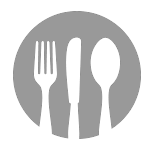 Potato Chips
Mithai
Desserts and kulfi.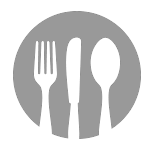 Raita Special
An assortment of vegetables in creamy beaten yoghurt.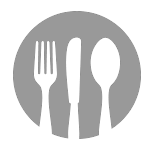 Dahi
Plain yoghurt.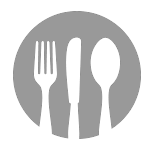 Rasmalai
Made of milk, cream and garnished with almonds, this delightful dessert is not too sweet yet very pleasant.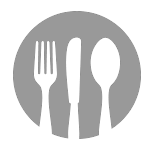 Gulab Jamoon
Milk dumpling deep fried in oil and soaked in rose scented sugar syrup.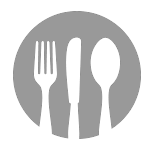 Gajar Halwa
Shredded carrot flakes cooked in fresh milk and served with dry fruits.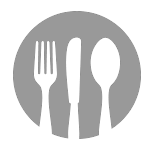 Fresh Fruits Platter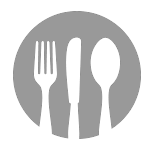 Kulfi
Beverages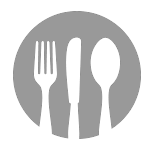 Fruit Juice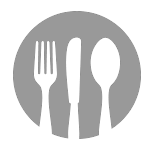 Aerated Drink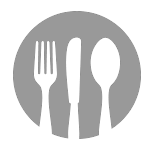 Fruit Punch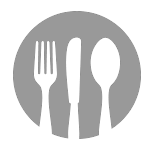 Ice Lemon Tea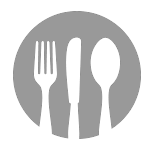 Lassi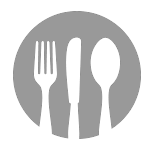 Mango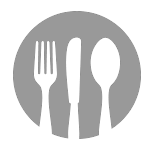 Fruit Lassi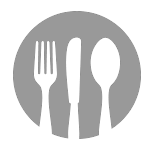 Almond Based Milkshake
D'tandoor special.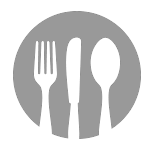 Masala Tea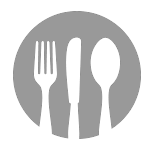 Teh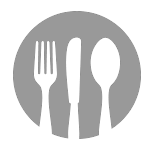 D'tandoor Special Coffee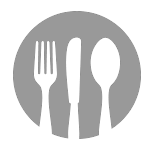 Coffee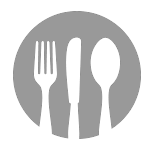 Nescafe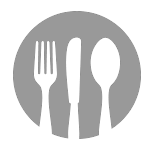 Milo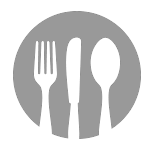 BRU Coffee
Reviews of D'Tandoor
Dec 11, 2015

by

Ihsan Putra

food was really good and arrived on time, my friend and me really enjoy the mumtaz butter chicken/fish and the roti naan

Nov 23, 2015

by

kirsteen donaghy

The food was absolutely delicious. Delivery on time and still hot!

May 14, 2015

by

Susy

Usually D'tandoor is amazing, but this time it was merely oil.

Mar 2, 2015

by

Prem

non

Jan 25, 2015

by

Hansraj

If food ordered trough hotel pls provide plastic spoon and fork. Tq

Dec 14, 2014

by

anil

Bad food, rotten items used to cook or already spoiled food sent..

Sep 22, 2014

by

Cyril

Excellent food! Finger-licking good. Highly recommended..
Not sure yet?
Check more restaurants delivering to your location