Vape & E-cigarettes Guide
In Malaysia, electronic cigarettes or e-cigarettes and using a vaping device are popular replacements to conventional cigarette smoking. Although the media uses the terms, e-cigarettes and vapes interchangeably, they refer to distinctly different products. Here, we provide some helpful information for you to differentiate the various electronic cigarettes and stores that offer these products.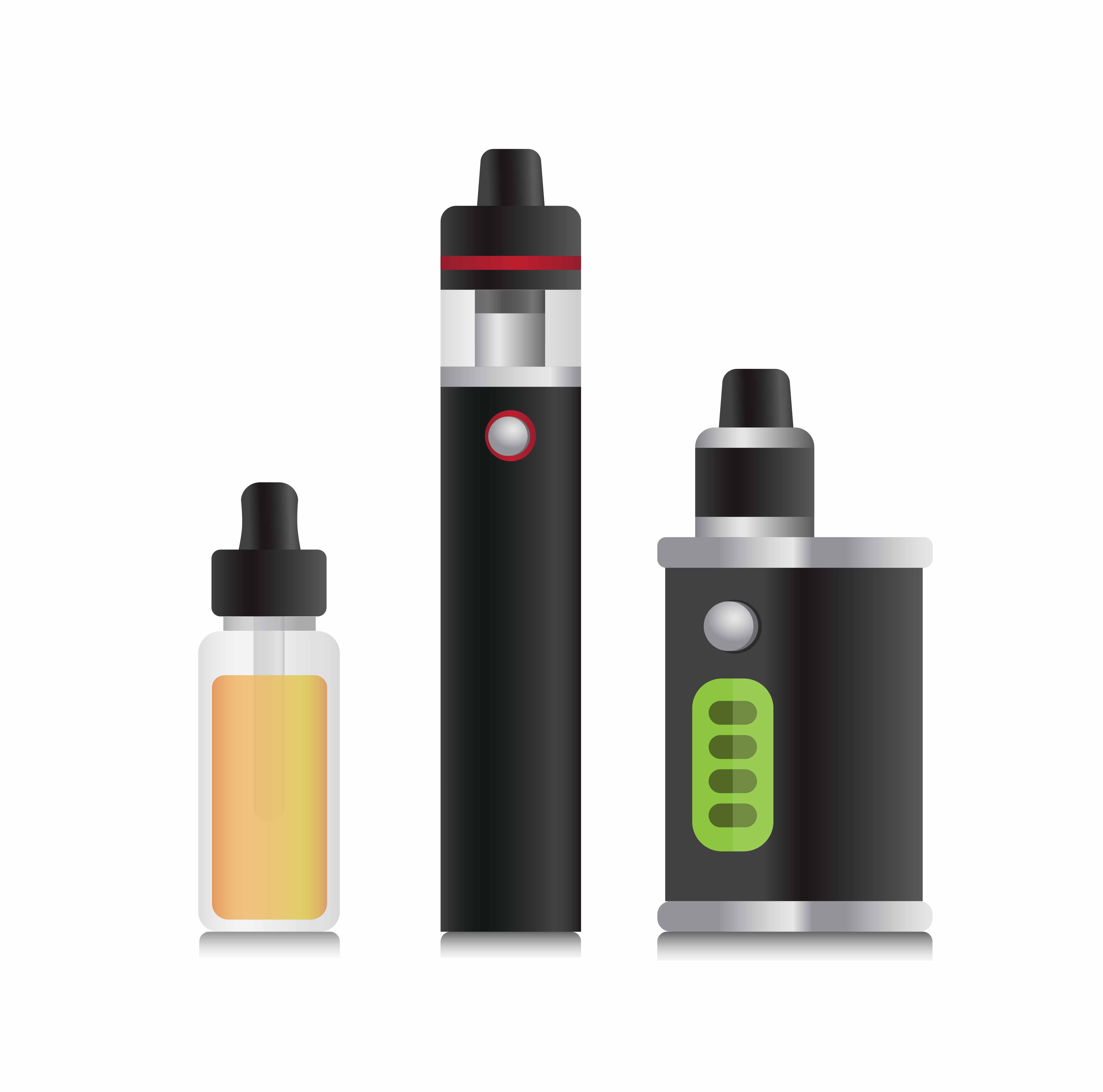 Popular types of electronic cigarettes on the market
1. Cigarette Lookalikes or Disposable Cigarettes
E-cigarettes are products created to mimic the feel and appearance of tobacco cigarettes. A modern e-cigarette is generally composed of a single unit, uses rechargeable or disposable battery with disposable e-liquid cartridges that are replaced once used up. Most of these devices are only activated when inhaling as it powers the atomiser within it.
Over the years, various improvements and additions have been made, including portable charger cases, manual switch instead of an inhalation-activated switch and unique designs of the e-cigarettes and cases.
2. Vape Pens
The industry then introduced 'pen-styled' devices that were longer and thicker with larger batteries, e-liquid compartments while maintaining a sleek overall design. These devices last longer, have manual switches that are more reliable and allow users to prime the devices (heat the atomiser before inhaling) for a better vaping experience.
3. Vape Mod Systems
There are two main categories of vape devices, those that come with rebuildable and non- rebuildable systems. Rebuildable systems refer to those that need users to physically wrap their coil periodically (dippers and tanks) while devices that are not rebuildable are pod systems.
Tanks

Tanks are a closed system that heats a tank of liquid and drawing on the vapour. Consequently, the vapour has to travel through the device before reaching you and, this may lead to diminished flavour. These devices are also larger than e-cigarettes and pod systems. Tank mods have been around longer and have more brands and flavours options, however, people using tank devices have to compromise with lower levels of nicotine.

Drippers

Considered to be an advanced vaping technique, it is generally not recommended for beginners in vaping. For experienced vapers, drippers give a bespoke approach to vaping with different types of coil installed. Drippers drip a small amount of e-liquid directly onto the wicked coil and inhaling the resulting vapour. Thus, drippers have a stronger flavour and higher customisation.

Pods

Pods are considered the most straightforward devices as they require little to no effort to use and are small and unnoticeable. Not only that, but pod systems also utilise a unique type of e-liquid with higher nicotine content called nicotine salts. Heavy smokers generally favour this device as it is the closest to tobacco cigarettes. With their boom of popularity over recent years, there are many brands and various pod systems in the market.




4. Heat Not Burn Vaporisers
These 'heat not burn' vaporisers are also known as tobacco vaporisers as they are portable vaporisers that use actual tobacco leaves instead of e-liquids. The device heats the tobacco refills that come in the form of shorter cigarettes sticks or capsules filled with tobacco leaves to produce a mild vapour.
Popular stores to get vaping supplies in Malaysia
Now that you understand the different types of electronic cigarettes and vaporiser systems, you can get your supply of vaping accessories and products according to the type of devices you prefer. Here are some of the stores offering online delivery of vaping supplies for your convenience.
Here you can easily choose from a variety of pod systems that are suitable for beginners or those that want a fuss-free vaping experience. With vape pods, you only need to replace the pods when you run out of e-juice. The ease of use and portable size makes it perfect to deliver a cigarette-like experience. Besides pod systems, they also sell cartridges that comes with a wick and is able to hold a specific volume of e-liquid. You can also buy organic cotton coil (OCC) to replace your burnt coils.
Vape Empire has a large selection of pod systems and cartridges from various brands including Smok, Voopoo, ThinkVape, Uwell and more. You can also order some accessories for your vaping devices such as OCC, portal battery, cartridges and power banks. Not only that, but you can also choose to order box mod kits from popular brands that are preferable to some due to its high performance and excellent battery life.
NanoSTIX is one of the most well-known brands in the market. The devices are a closed system vape pen that features a simple and sleek, load and go concept. You can browse and shop for their NanoSTIX devices online and have them delivered to your doorstep. Moreover, you can also purchase some accessories for your devices, such as magnetic casings and lanyards to pair with your device. If you run out e-liquid, you can shop from their offerings of Nanopods that comes in various flavours including fruity flavours such as grape, orange, mango, lemonade as well as unique flavours like menthol, bubble gum and coffee.
Another leading brand in the market, SnowPlus is a brand that provides a satisfying and simple vape pod experience with its devices, the SnowPlus Pro and SnowPlus Lite. If you like their sleek and minimalist design, you can order the SnowPlus Lite from their store in pandamart.
Moreover, you can purchase their various flavours of pods, including the classic tobacco and mint, popular flavours like watermelon and ice cola and special edition flavours like milk tea and fruit tea.
With pandamart, you can explore various vape stores near your location and get them delivered to you at a time of your convenience. Thus, you get to enhance your vaping experience and make sure that you have the necessary supplies when you need them.
Back to the guide
Start Shopping
---
You may also like: