Why Order Groceries Online?
We've all been there; when the traffic is congested, parking is non-existent, cashier queue is too long, and it's happening all at once when you're in a rush. Luckily, you could easily avoid this by shopping online. Now, with online grocery shopping options cropping up rapidly, you can strike this chore off your to-do list with ease.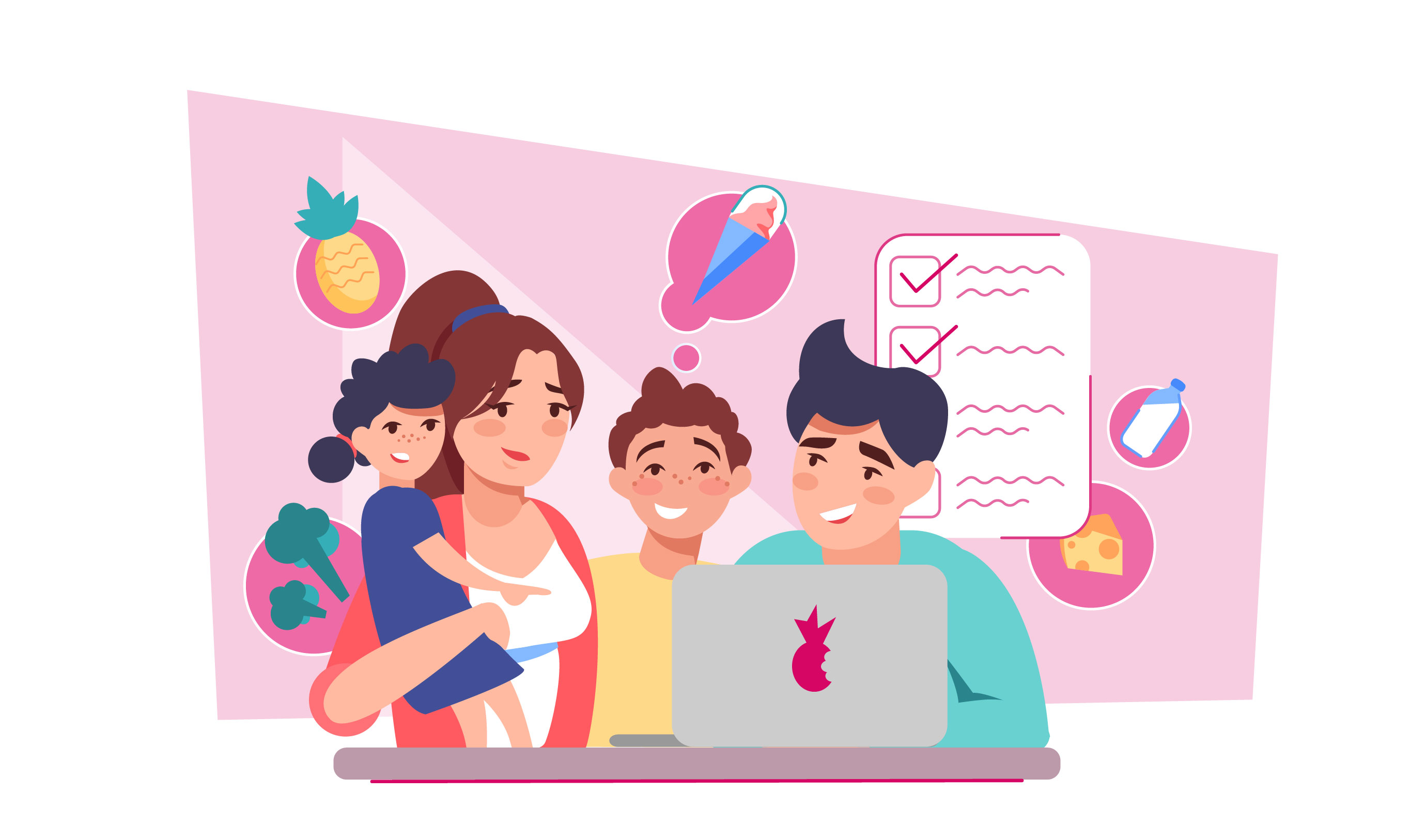 Experience the Wonders of Online Grocery Shopping
Although it can be unfamiliar and worrisome, once you get the hang of it, online grocery shopping will be second nature to you. Besides, there are numerous benefits that help to manage our hectic lives. Let's take a closer look at what online grocery shopping has to offer.
Shop at Your Convenience

Shopping online gives you the freedom to shop according to your schedule. Browse, place your order and choose the delivery time of your choice. You can have some peace of mind knowing that you'll get your home necessities without having to rush from work or leave the house.

Save Cost and Time

Choosing home delivery for your groceries helps you to reduce petrol usage for the trip to and back from the shop. While the savings may seem insignificant at first, the amount saved will definitely add up over a few months.

Grocery delivery to your home also means that you spend a shorter amount of time shopping as you no longer have to visit the shop physically and navigate the aisles. Thus, you can have more time to catch up with household chores, cook meals and even get some rest. Make sure to check out these 7 pro shopping tips to get the most out of your grocery shopping!





Compare Prices and Promotions

Shopping online gives you the advantage of being able to check the prices in multiple stores instantly. We all love a good bargain. This way, you never have to worry about missing out on in-store promotions and what's better is that some stores offer free delivery or discounts if you spend a minimum amount in the store. You can choose your items at the best price without pressure, as you can do it comfortably on your sofa.

Delivery platforms like foodpanda even provide promo codes for new users to enjoy cheaper and easier shopping experience. Not only that, but you can use monthly codes and limited time promotions in the app for greater discounts as you order your shopping.

Speedy Delivery

Ran out of ingredients? Need to buy baby supplies but can't leave the house? Home delivery helps make your life easier as you can get your items delivered within 30 minutes. Fast delivery of ingredients is also very useful for when you run out of coffee to start your day or when you get that cooking inspiration out of the blue.

Sometimes cravings hit us unexpectedly, and this is when snack delivery comes in handy. With efficient and quick delivery, you can enjoy your teatime and supper with your favourite bites and drinks.

Buy in Bulk Easily

Shopping can be stressful for some because they worry about their safety as well as travelling long distances with heavy bags of groceries. With online grocery shopping, you get to shop from the safety of your home and have your shopping cart delivered to your doorstep.

Support Local Businesses

With options to deliver, smaller marts and stores gain access to more customers. Consumers can get their grocery shopping online without crowding together at hypermarkets. Moreover, small businesses tend to have fresher vegetables and ingredients as their products are usually sourced locally, so you never have to worry about quality.

You can also get your groceries delivered quickly because there are smaller chances of crowds in smaller stores. By choosing to buy from local grocers, you can get fresher groceries as well as support your local community.
There's little doubt that online grocery shopping is a growing trend. Now that you're aware of all these benefits, you can also try shopping online for groceries using the foodpanda app. With pandamart, you can explore all the shops available nearby your location and have them delivered to your home or office. No matter how you shop, be sure to shop wisely and safely for all your household needs.
Back to the groceries guide
Start Shopping
---
You may also like: