Why order food online: we've listed here the best reasons!
Whether you've been working late and deserve a tasty treat or you just don't feel like leaving home to eat out, there are a huge number of familiar and also brand new food ordering options to tempt you. From halal to hawker, American burgers to classic local dishes, finding delicious food that still tastes great the next day (if you happen to over-order) is easy. Food deliveries are fast, simple and one of the most convenient services you can make use of in a city.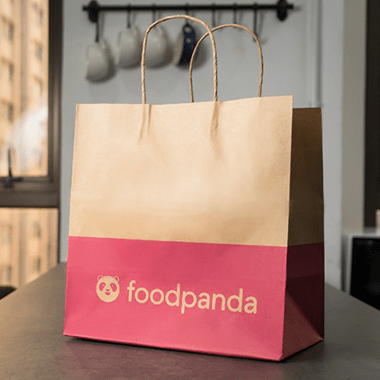 Yummy food you can rely on
Trying out new restaurants can be nerve-racking, especially if you're out and haven't had a chance to read any reviews. Ordering your meal online is different because reviews are available to read before you order. You can see comments on the food from people who've tried the place before you and even star-ratings for some local restaurants.
Take the night off from cooking
Between work, home, hobbies and socialising, our days are already full enough without finding the time to cook something tasty in the evening. Even so, good meals and maybe the odd treat are essential for our health and emotional wellbeing. Although you can't enjoy your grandmother's home cooking every night, you can eat well prepared, hot food made with fresh ingredients. Whatever you're craving right now, why not give yourself a break, put your feet up and have it delivered straight to your door tonight?
Innovative new dishes and go-to favourites
However skilled you are when it comes to cooking top-notch dishes, it's always nice to let someone else do the hard work occasionally. Food from your favourite local restaurants will arrive hot and ready to eat with no finishing required. Surrounded by a collection of diverse and vibrant eateries, you have an incredible amount of choice when it comes to what you'll order. You could test out new flavours you've always been curious about, or stick with your favourite dishes when you need comfort food. Malaysia has a host of incredible high-end restaurants and many have food available for delivery, so you can experience the latest in gourmet dining whenever the mood takes you.
World foods at your table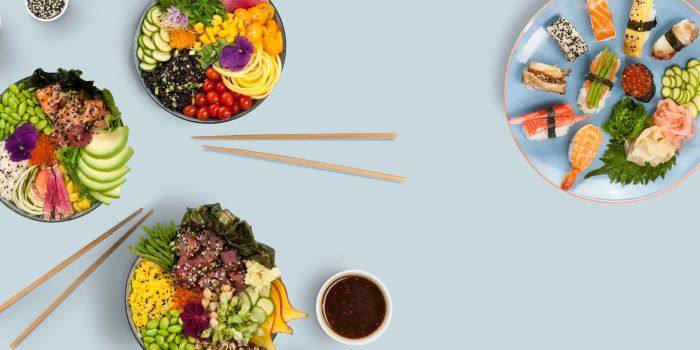 Ordering food in Malaysia means you can try new cuisines from all over the world. In fact, you have an almost limitless amount of options. If you're curious about global food why not experiment with the tastes of different continents or regions every night? Most of us tend to stick with what we know when cooking at home, but through ordering food you'll be introduced to a whole new culinary landscape. The beauty of discovering new dishes online is the visual element. Most eateries take the time to add photos to their websites, so you can take a look at fresh appetisers, mains and desserts for inspiration.
Get a taste of what to expect
If you've been wondering about a new place that just opened on the corner of your street, you can see what they have on offer, read reviews and discover brand new dishes right from your phone. Once you've had a good look through the tasty menu, just place your food delivery before you commit to a visit.
A great way to socialise or enjoy quality time alone
Sometimes you want time to yourself at the end of a hectic week and sometimes the company of friends or family is better. Food orders are ideal for both scenarios because you get to eat in familiar surroundings, where you and yours feel completely at ease. At home, the atmosphere is far more intimate, whether you're sitting quietly or everyone's chatting. You haven't had a long drive or worried about where to park beforehand, and because it's your home, you can forget about queues. You don't have to hear the gossip of other diners and in the same way, your topics of conversation are private. Moreover, you won't be straining to hear each other over the hubbub of a hectic dinner service. That means you can find out more about your friend's new job, or let your partner know what you've got planned for the weekend, without any distractions.
A meal out in the comfort of home
At home you get a spot right next to the people you've chosen, in a seat that you know is comfy, rather than finding a place to sit in a busy restaurant that's already half full. Although you don't have the benefit of wait staff to bring along everything you need, by the same token you don't have to hang on until they pass before getting another drink or ordering dessert. Fancy a coke with ice and a few extra napkins? No problem, it's all available a few steps away in your kitchen. There's no extra charge for a refill and you don't have to ask before you take, so help yourself.
Having food delivered is so convenient
Want to chill in your PJs and watch your favourite shows while eating a great quality meal made just for you? This is exactly what ordering food and having it delivered is all about. You don't have to get dressed up for the occasion or worry about your hair situation, because you'll be staying in the cosy confines of your own home. Just pick up the phone, place an order and your friendly local delivery driver will bring you yummy food – it's as easy as that! Better still, you don't need to worry about getting ready to go out after a tiring day or getting home after a late-night – because you're already there.
Satisfy your cravings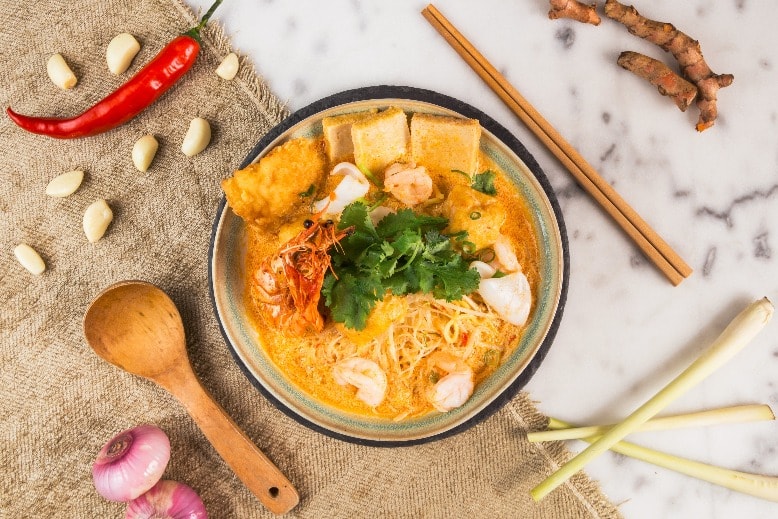 All it takes is a few swipes on your phone or taps on the keyboard and hot food will be on your doorstep in under an hour. If you tend to save time by not cooking yourself a proper meal, even when you're hungry – food deliveries are the solution. Coming home to empty cupboards usually means you have to get back in the car, go to the closest store to stock up and then drive home before cooking. Instead, you can just think about what type of meal you're craving, order it within minutes and get it delivered promptly. You don't need to have all the ingredients ready at home, there's no prep and no pots to wash up after. Busy people might not have the time to cook, but that doesn't mean you have to compromise on taste.
Celebrate special events effortlessly
Traditionally, people go out to have a celebratory meal, but if you're more comfortable at home then there are plenty of ways to make a food order extra special. Lots of restaurants will supply their customers with napkins, single-use utensils, condiments and more, but there are additional ways to create a festive atmosphere in your place. A few bottles of bubbly, some decorations and beautiful tableware will get the party off to a great start. Add a gorgeous tablecloth and your best glasses and you're good to go! Instead of slaving away in the kitchen, you can concentrate on getting ready and making your home look (even more) beautiful.
Your dinner parties are always a success
Forget niggling worries about the quality of your home-cooked food, because online orders are dependable. If you've had culinary disasters at dinner parties in the past, you can put those frustrating kitchen memories behind you, because an expert will be providing the food. Moreover, as people start to leave and you are left with the clear-up, all you need is a bin. The kitchen has seen minimal action, so it's all about throwing out the empty cartons. That gives you more time to concentrate on enjoying your soiree, without thinking about the aftermath.
What's not to love?
As well as offering superb value and endless choice, food deliveries are a convenient time-saving solution for busy modern lives. Today, orders can be placed online within minutes and managed from your mobile or PC at any time and wherever you are. By keeping the process online, the right information gets through to a restaurant quickly, so your order is prepared accurately and in a minimal timeframe.
Once you've settled on a restaurant, you get to see the entire menu before making a decision and you can order in your own time. If you're hungry then sometimes only a personal favourite will do, but you can also look for different options on a menu to change things up a bit. There's very little clear-up and you can recharge while you wait, rather than having to shop and cook before cleaning away. From meals with friends to date nights and relaxing me-time treats, food orders take the hard work out of eating a delicious meal.
Which cuisines are available for delivery on foodpanda Malaysia
Back to the food guide
Order food now