Best Breakfast and Brunch in Kuala Lumpur!
We know you take breakfast and brunch very seriously in Kuala Lumpur. With so many cafes and restaurants in the city, it's not surprising that people are spoilt for choice from local cuisines, savoury bites and sweet treats. While some love to head out early and get breakfast, some prefer the idea of pajamas and pancakes. Nonetheless, breakfast in the morning can be a moment of calm before a hectic day or the chance to spend quality time with your loved ones. That is why foodpanda is here when you don't have time to make breakfast from scratch and for those preferring the company of their loved ones at home. Whether it is a quick breakfast on a busy day, healthy breakfast or a relaxed full weekend brunch - we got it for you!
Malaysian Favourite Breakfast Food: Fluffy Pancakes
Be it sweet or savoury, pancakes are versatile and go well with many toppings and sides. For instance, bacon, berries, maple syrup, scrambled eggs, cheese and more. It's also easy to prepare at home with inexpensive ingredients, and you can customize it any way you like. Mornings are sure to be lovelier with a stack of fluffy pancakes!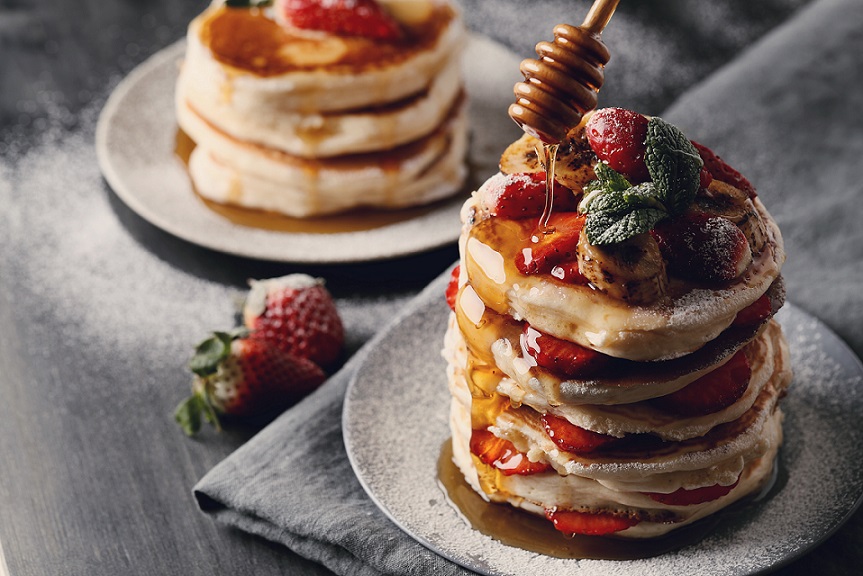 order now
---
Nasi Lemak & Roti Canai – Breakfast like locals!
Nasi Lemak and Roti Canai are the go-to choices for many early risers heading to work in the bustling city. This is because busy Malaysians tend to prefer a typical breakfast that is quick and affordable. You can now explore various options of your local favourites online and get them delivered with just a few clicks.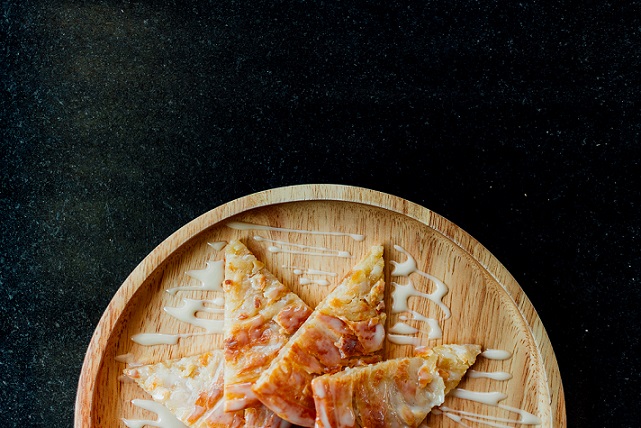 order now
---
Quick breakfast – Perfect for those always on-the-go
Need to avoid the traffic? Rushing for an early meeting? Bread and pastries are perfect for a simple breakfast without the mess and cleaning up. Not only that, but the endless choices make it easy to find something that suits your appetites, such as croissants, cinnamon rolls, buns and pies. The baked goods also contain carbohydrates, which are your body's main energy source and will fuel your day.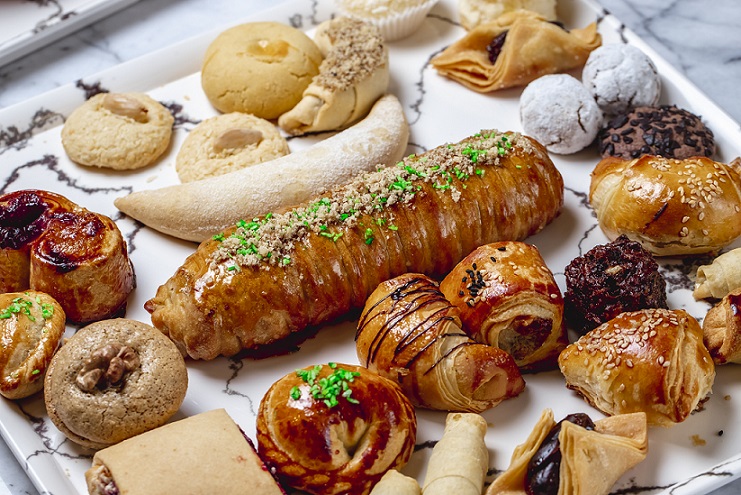 order now
---
Healthy Breakfast to start your mornings right
If you want to start your day with something light and healthy, here are some popular suggestions like salads, sandwiches, smoothies, yoghurt and overnight oats. These are simple to make at home, and you can try it with different combinations of ingredients. Unsure of where to start? Worry not, as foodpanda has many vendors offering healthy meals to ensure you get the nutrients you need.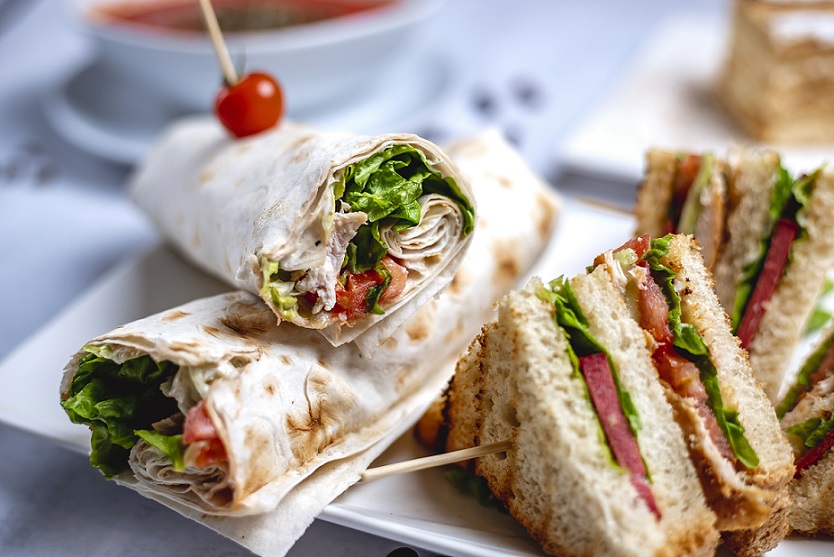 More options
---
Taking it easy with Weekend Brunch
Weekends are great to sleep in and cozy up for some much-needed downtime. Early risers are sure to appreciate quiet weekend mornings while some may wake up just in time for brunch. Without the pressure of work, you can finally enjoy your special weekend brunch - savour that sip of coffee, enjoy a hearty pasta meal or have dim sum with family. No matter your preference, you get to enjoy your favourite dishes in the comforts of home.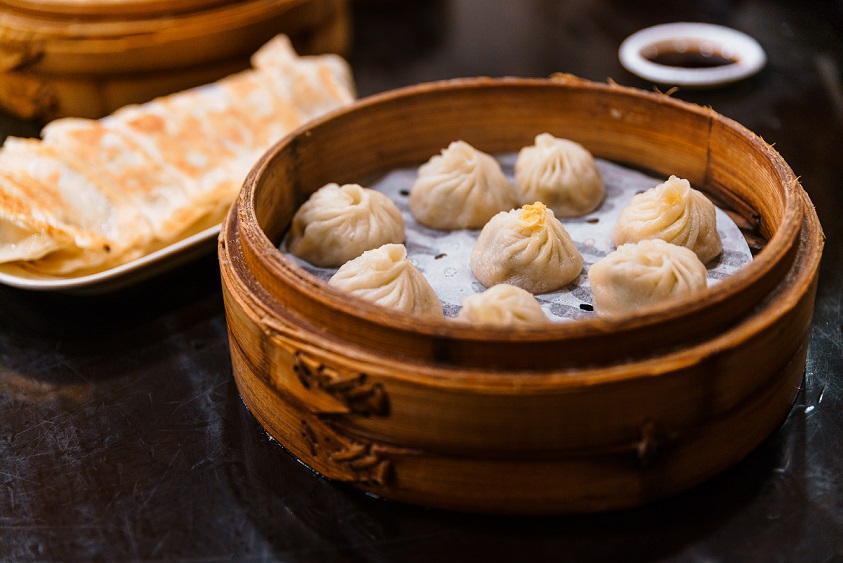 order now
---
Make mornings sweeter with Dessert & Drinks
Can eating dessert for breakfast be healthy? When in doubt, eat in moderation or leave a sweet treat for weekends. Eating desserts, such as cake, muffins, frozen and fresh fruits, oatmeal cookies, fruit puddings and more, for breakfast can help stave off cravings in the middle of the day. Not to mention, breakfast is incomplete without beverages like kopi O, coffee, tea, matcha or plain water to keep yourself hydrated and healthy.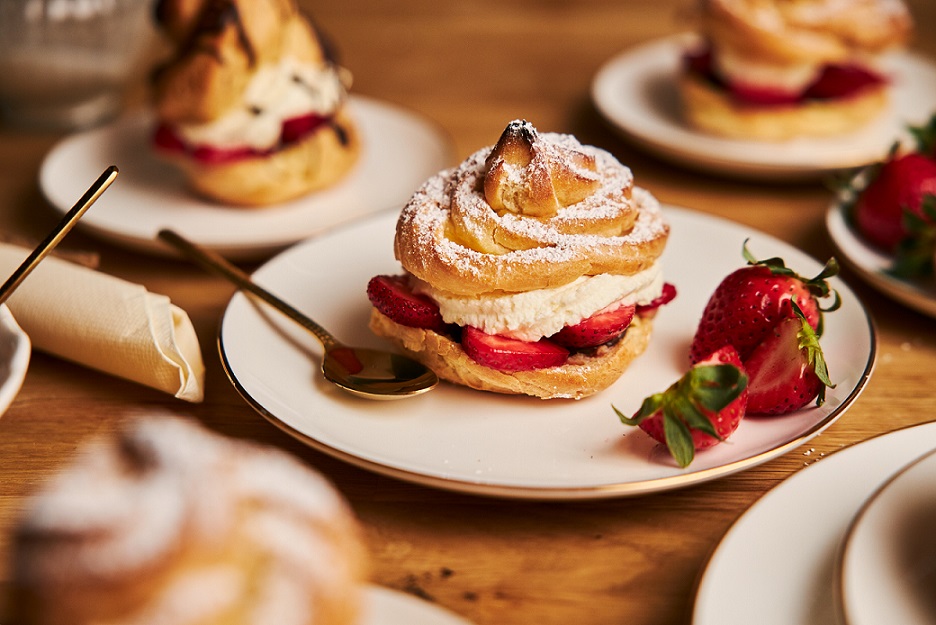 order now
---
Best Breakfast & Brunch Deals in Malaysia
Looking for some deals to make your breakfast and brunch delivery even more pleasant? Take a look at these restaurants in Kuala Lumpur! Remember, you can always find more deals on our deals & vouchers page!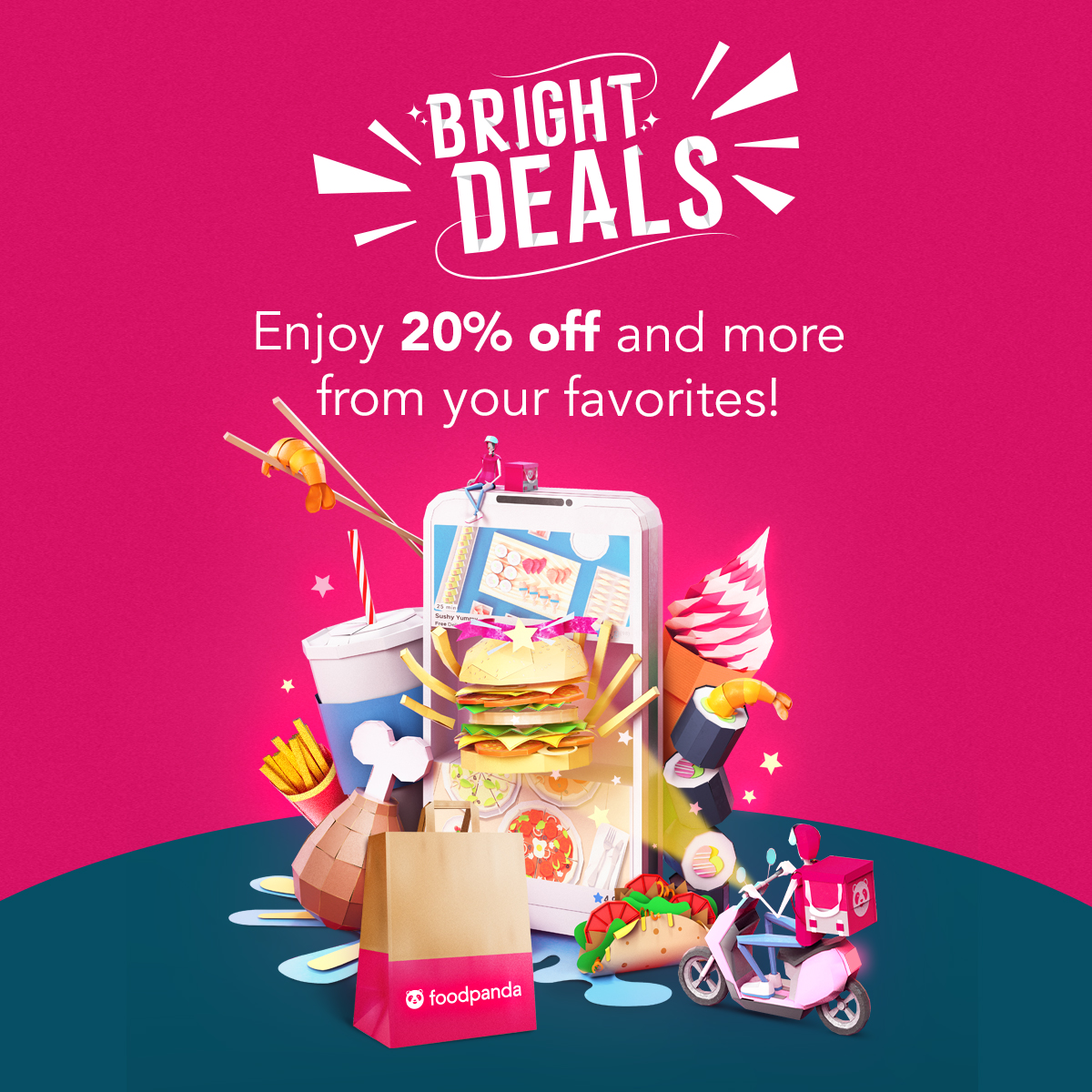 more deals
---
More About Breakfast and Brunch in Kuala Lumpur
What are the most popular breakfast and brunch in Kuala Lumpur?
Pancakes: A flat cake that is usually thin and round. They are usually served for breakfast or dessert, and eaten hot with butter, syrup, berries, bacon and more.
Croissant: A French, crescent-shaped roll made with yeast-risen dough. It is a buttery, flaky pastry that can be served with cheese, honey, jam, ham, cream and more.
French Toast: This simple dish is made of sliced bread soaked in beaten eggs and then pan-fried. It is popular due to its simple cooking method and common ingredients.
Omelette: Not to be mistaken with scrambled eggs, omelettes are usually served folded in half. Both scrambled eggs and omelettes start out similarly as beaten eggs. The difference is that scrambled eggs are pushed around in the frying pan while omelettes are usually cooked as a whole without stirring.
Bacon: Made of pork, the cuts used are typically from the pork belly. The strips of pork belly are salt-cured or smoked. Bacon is usually cooked on a stovetop or in the oven.
Waffles: The crispy cake gets its signature appearance from being baked in a waffle iron, a metal griddle with a grid-like or honeycomb design.
What are the must-try breakfast and brunch food?
Did you know that many locals, especially older generations, prefer "Kopitiam" food or traditional coffee house food when it comes to breakfast. These places serve the ever-popular kopi O (black coffee), soft-boiled eggs, steamed bread and other local fares. Here is some popular food to try for breakfast:
Roti Kahwin:Literally meaning, "married bread". It is a local name for a classic combination of butter and kaya (custard coconut spread) between bread slices.
Dim Sum: A Chinese meal made up of small dishes of savoury and sweet food. This meal is typically consumed from morning to lunchtime and enjoyed with tea, making it a crowd-favourite for brunch.
Cinnamon Roll:sweet pastry roll is commonly served in Europe and America, with each country having different names for the pastry. It is easy to make with everyday ingredients like flour, butter, sugar, salt, eggs and cinnamon.
Hash Brown:The dish was made famous as breakfast in America. The dish consists of finely chopped or grated potatoes that are pan-fried.
Can I order breakfast and brunch in Kuala Lumpur online
Sure, you can! Want to have a lie in during the weekend or avoid the morning crowds? Get your favourite meals on foodpanda, and we'll deliver the hot and piping breakfast to your doorstep.
I want to cook my own breakfast, is there any way to get ingredients delivered?
Yes, of course! Our foodpanda vendors and shops can deliver groceries and home essentials, so you have all you need to prepare meals at home. You can explore more shops available to deliver in Kuala Lumpur.
Order breakfast
Order grocery
Best Deals