Tasty tips for a binge-watching party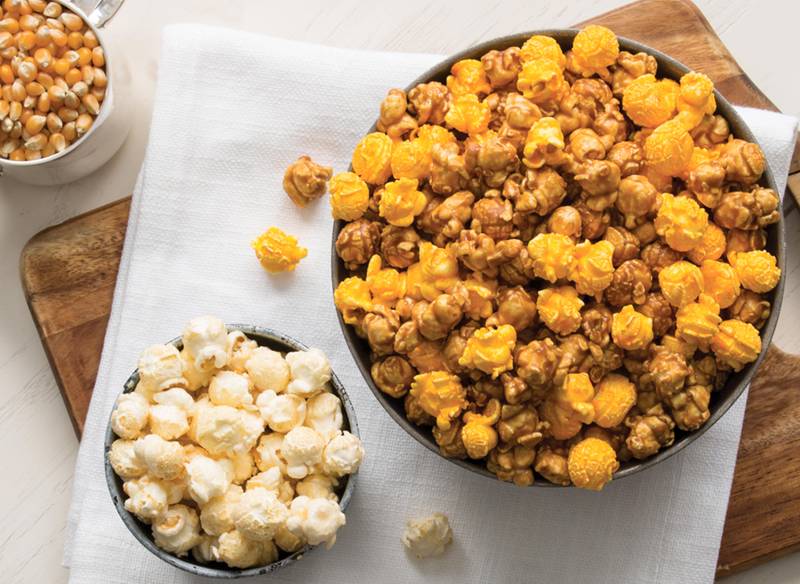 Films and food go together like … well, like Fred Astaire and Ginger Rogers. And how much better when you invite a few friends around to savour tasty food while binge-watching, some toothsome treats as you screen your favourite show or movie franchise? Now there's nothing wrong with the standard options – popcorn, tubs of KFC, burgers and fries – but it also doesn't hurt to think slightly more outside the pizza box. So let's take a closer look at potential movie night themes, see what's easy to cook at home and good to order in, and consider some tips on serving and presentation. You won't find all the answers, but at least we can whet your appetites for your next TV feast.
Leaving it to the last minute
If you're the spontaneous type, don't worry. You don't need a whole lot of time to throw together a binge watching party. It's just a matter of putting together a playlist, texting your friends, then placing an order for some takeout. And even if the inspiration hits you well into the evening, that's still no problem, as there are sure to be restaurants near you that deliver 24/7. But of course, if you do have the time to plan ahead, then it's a chance to really go the extra mile for that perfect film-food fusion.
Choosing a theme
It could be something simple, a marathon of a current hit like Narcos or a golden oldie like Growing Up or Under One Roof. Classic Hollywood blockbusters, buddy movies, rom coms, martial arts, costume dramas – you can't go wrong with any of these. But it can be even more fun if you get a bit nerdy. For comedy lovers, how about a deep dive into all the movies made by John Hughes between 1983 and 1990? Or for the overachievers out there, why not set yourself a real challenge like a complete viewing of the Japanese Ringu franchise – and the Hollywood remakes? Are you a committed foodie? You could make it an all day culinary themed session - start with The Breakfast Club, segue into The Naked Lunch, take it down a notch for Tea With Mussolini and round things out with Dinner at Eight. If you haven't got a big Blu-ray or DVD collection to draw upon, simply hit your favourite streaming site. A quick browse and you're bound to find the inspiration for that perfect binge-watching theme.
Food-movie tie-ins
Your binge watching session will be even more memorable if your food selection reflects your choice of viewing. For example, you could opt for a nations of the world theme. Say, a selection of romantic French films teamed with some refreshingly light, home prepared crepes. Or a Latin American evening fuelled with some spicy Tex-Mex. Or how about something for seafood lovers? A night of underwater movies (maybe Jaws, The Deep and Aquaman) teamed with sushi, fish tacos, fried calamari or a "seacuterie" board – get ready for some total immersion. Of course, there are exceptions. If you're planning a rerun of The Amazing Race Asia, you'll probably want to steer clear of anything the contestants eat.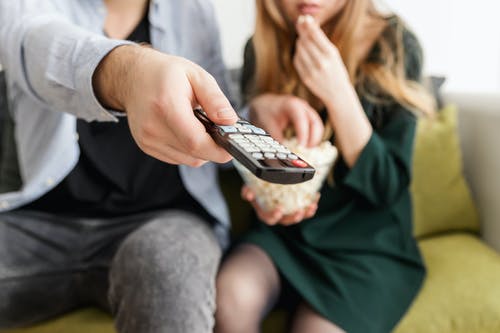 The pleasure of sharing
A binge watching party isn't the place to stretch your culinary sensibilities... well, not unless you count that whole thing about mixing salty with sweet. No, it's all about comfort eats, positive vibes and finger food that you can wolf down without taking your eyes off the screen. When it comes to spreading good cheer, you can't do better than some sharing plates of tapas or sushi from your favourite local takeout joint. Likewise, a selection of fried noodles is perfect for dipping into and passing around. Or for those late night cravings, ordering in a few boxes of wantons with a choice of fillings should give you just the boost you need to see your marathon through to the end. And don't forget to stock your freezer with an array of ice cream flavours. Doling out some scoops of mint chocolate chip or rum raisin is great for keeping everyone happy and bright-eyed as you press on with your televisual odyssey, especially if you ladle on some yummy toppings too.
Making your party hearty
While the TV and the food (and the company, of course) are the centrepieces of the evening, it's worth adding a few extras too, whether that's decorations, mood lighting or a dress code. For instance, if you're planning a Stranger Things marathon, think how much better it would be if everyone's in 80s get-up – we're talking retro sneakers, stone washed denim and big hair. Just text your friends with the deets beforehand.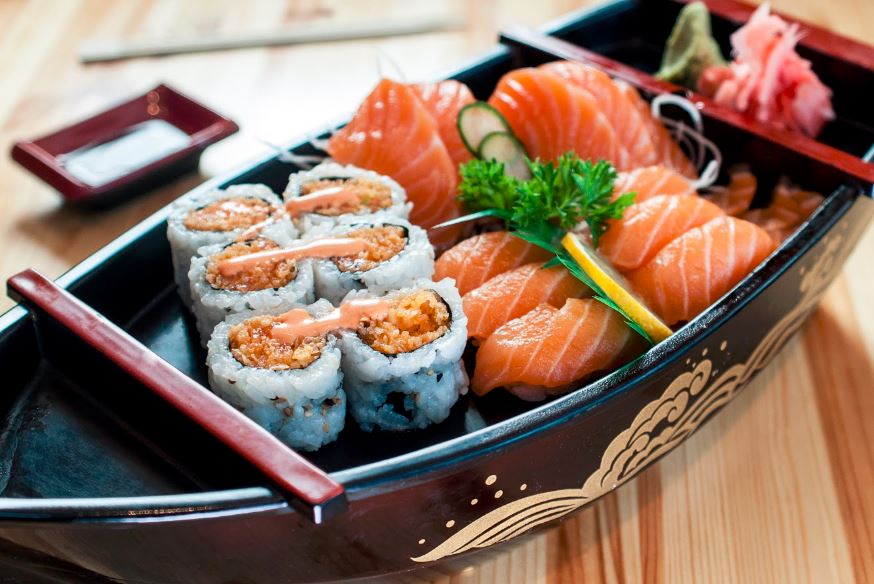 The first bite is with the eye
Great food is more than just the rocket fuel to keep your movie night firing on all cylinders. It can also help to set the tone with an attention-grabbing visual display. If you're a wiz in the kitchen, horror nights are a prime opportunity to let your imagination run riot. The internet's awash with recipes for chocolate spiders, bat-shaped cookies, candy eyeballs and other shudder-inducing treats. Or if a chick flick session is on the cards, then perhaps it's time to break out the pink icing and edible glitter. No time to make all these good things yourself? Fret not, because you can usually source ready-made novelty foods online.
Cooking and preparation
You can add a home cooked touch to your TV binge without going to a lot of trouble. Buffalo wings, chicken nuggets, mini pizzas – items like these can be cooked in the oven beforehand and then served either hot or cold, or reheated with a quick blast in the microwave. If you do want to rustle up some cupcakes, cookies or desserts, perhaps time it so that they're just about ready to come out of the oven when your guests arrive and the room is full of their warm, mouth-watering fragrance. Once everyone has settled down in front of the TV, they should be ready to eat.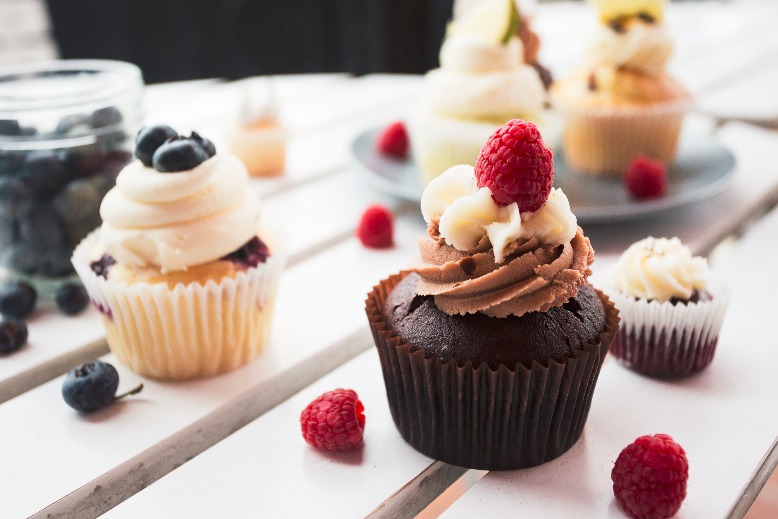 Serving the food
If you've got a coffee table, it's the obvious place to lay out a buffet spread. Just bear in mind that you might need to adjust the furniture layout so the food is within easy reach for all your guests. Also, remember not to overload the table, as that's how accidents happen. Instead, it's a good idea to have a second – or even a third – wave of eats waiting on a sideboard or kitchen counter. Lastly, don't stint on the paper serviettes. And if some of your friends are messy eaters, maybe play it safe and pick up a few disposable bibs too!
What if all your friends are on diets?
TV bingeing doesn't have to be unkind on the waistline. One very simple option is to blend your own low calorie dips, then serve them with celery or carrot sticks – perfect light bites as you kick back to Gibson Girls or Asia's Next Top Model. Or for something more substantial, how about creating your own wraps? Simply stuff wholemeal pitta bread or gluten-free flatbread with some salad and grilled organic chicken, or an equally nutritious filling. Or make your friends a healthy poke bowl of rice topped with tuna and avocado. It takes about half an hour to prepare, it's ideal for picking at while you're engrossed in a show, and you'll find the recipe on the foodpanda Magazine.
Going solo
Is it a party if you're by yourself? Of course it is! And without anyone to distract you, it's the perfect opportunity (a) to indulge yourself to the max and (b) to set yourself a major goal. That could be you, chowing down on a platter of juicy BBQ ribs dripping with sauce, as you work your way through the entire original Planet of the Apes movie cycle. Don't ask why. Why do they climb Everest?
Bear these tips in mind, and you should have no problem putting together a fun night, whether you're entertaining the family, having a few friends around, hosting a crowd or just catering for yourself. And yes, a certain food ordering service is there to help you with your groceries and takeout needs. All that remains is for us to wish you bon appétit and great viewing... and save us a few scoops of vanilla!
Back to the food guide
Order food now